J. M. Stevens Knives officially launched in 2015, but Jaymes' fascination with knifemaking began at a very early age. Following his father's example, he fell in love with making small, primitive knives out of anything and everything he could find. 
Today that passion drives his business, but now he can make larger, more beautiful, and more detailed items for his customers to enjoy for years to come. 
If you're looking for custom gifts or just great craftsmanship, you've come to the right place. Please take a look around and check back periodically for new photos and styles!

Ordering a custom knife is simple. Just send an email to orders@jmstevensknives.com with your contact info to start the process. 

Since each custom knife is handmade, we will get back to you for style and material details. We offer a selection of wood, micarta, and paracord handles. Each knife comes with a leather or kydex sheath, complete with our logo. Prices vary according to complexity and customer material choices.

​Wait list time is currently 6-8 weeks. If you need a knife sooner, shop our current inventory through the "Shop" menu link above.

If you'd just like to help us out, please click here .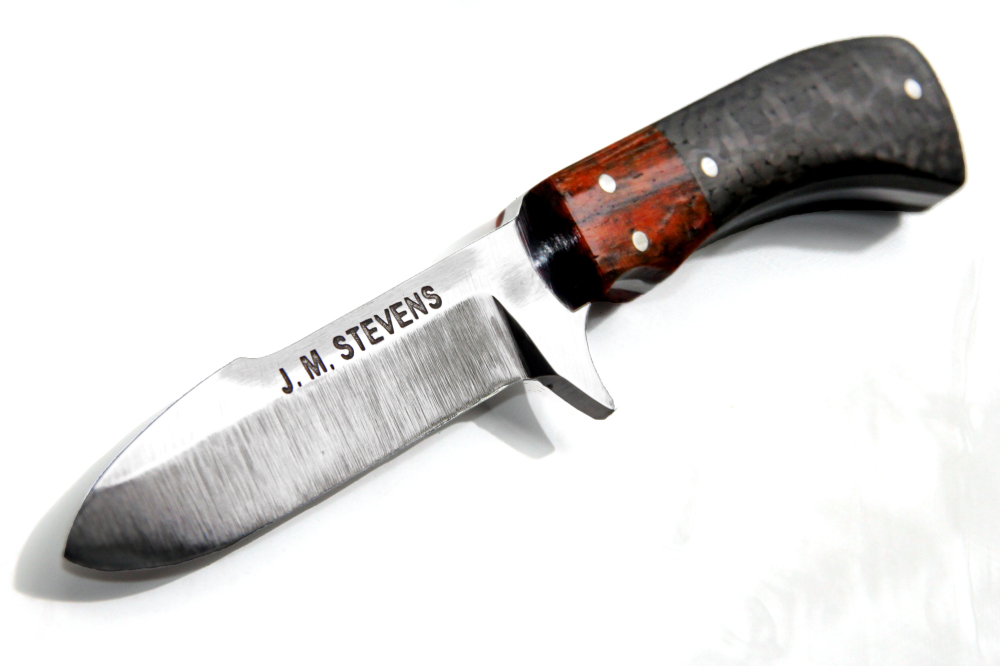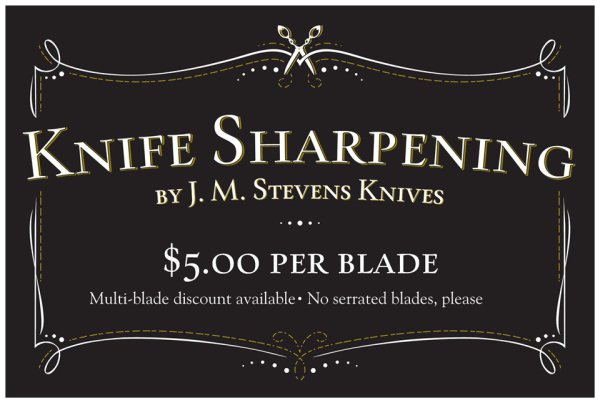 We now offer knife sharpening services! For only $5.00 per blade, we'll sharpen your favorite knives, from pocket knives to kitchen knives. Using quality oil stones, we hand sharpen each knife to restore your blade to a keen edge. 

To arrange to have your knives sharpened, email us at sharpening@jmstevensknives.com.


We apologize, but we are not currently set up to sharpen serrated blades.